Japan is known as a haven for stationery items - famous pen brands, unique and creative stickers, WASHI TAPES so many washi tapes - these are just a few of the contributions from Japanese stationery suppliers. In this blog post, we want to show you a sneak peek at what it's like to travel Japan and hunt like a stationery pro.
The Pencil Team will be visiting the land of the rising sun once again this week. Join us on Instagram! If you're feeling really antsy, purchase a bundle between January 19 -26 and we'll include a free Japanese stationery souvenir! 
Absolutely gorgeous stamp designs. We're not stamp collectors, but it's going to be difficult finally using these stamps.
 We wouldn't be stationery hunting pros without taking a trip to Japan every now and then. Living in Asia has its perks, and one of those is relatively cheap flights to the stationery haven: Japan! It's a great place, and you should join us there. Come along for the journey with the Pencil Team!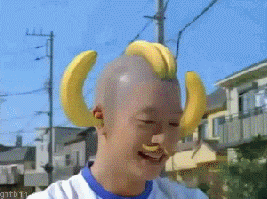 There's no real reason for this GIF, it's just good fun.
Step One To Stationery Hunt: Know What You Want
So you might not know exactly what you're looking for, and that's not a bad thing, but you definitely need to have an idea. 
Think about it like this: you're starving. Haven't eaten in hours, days, even. And now you're walking into a grocery store. Are you going to buy essential fruits and veggies, a half dozen organic eggs, and maybe a bag of whole wheat English muffins? No. You're going to buy ten pounds of Hamburger Helper.
Maybe that's just us, but the analogy still holds up: if you don't put at least one or two constraints on what you're looking to purchase, you will be buying everything. We've been there - take our word for it.
How do you constrain yourself? Easy.
Allow yourself to purchase something! "I will buy two sets of washi tapes, and that's OK." 
Find all of the things you like, throw them in a basket, and have the staff hold it at the counter for you. This is called the Hold-Eat-Rethink-Decide maneuver (HERD for short).
Go eat some sushi or chanko.
If you're still thinking of that one washi tape depicting cats chasing books, just buy it and forget the other stuff. You'll feel good because you stuck to your promise!
Yes, this is actually a true story. Chanko is amazing.
Step 2 To Stationery Hunt: You Only Plan Once
Journals are beautiful things, and every journal is different. Some have a unique texture to the paper or cover, others feature unique page designs, while others have a design that just clicks with you. 
That said, with the exception of really nice pens, journals are one of the more expensive purchases you can make when stationery hunting. Make your choice wisely and don't regret it! Buy one nice journal when you need it.
If you're a planner person, this can be devastating. There's only one 2019, so you only need one 2019 yearly planner! If you're being honest with yourself, do you really need one notebook for sketching, one notebook for mood pages, one notebook for Netlix movie reviews, and one notebook just to sit on your desk and feel unloved? When all else fails, HERD.
But all the colors! I need every color!
You could also try to incorporate another rule into your journal life: when you have too many journals, either unused or barely used, and you want a new one, you need to give one away in order to buy a new one. A used journal is a happy journal, don't you think?
Step 3 To Stationery Hunt: Physical Budget
One great thing about Japan is the need for physical currency. If you're not walking around with coins in your pocket sounding like a one-man percussion busker, you're not doing Japan right. That's one benefit of stationery hunting there!
This is going to speak volumes about our self-control, but when you're physically able to curb your spending by not having enough money, you have no choice other than to stop spending money. That's the laws of physics right there.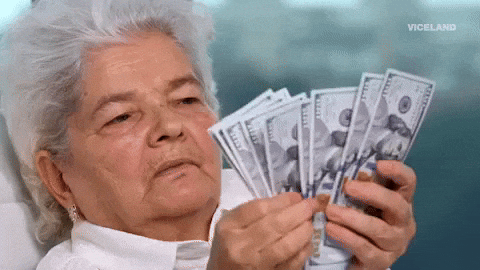 Sure wish she was my grandma...
So give yourself a physical limit like $50 and see how far that gets you!
Step Four to Stationery Hunt: Sharing Is Caring
When you're hitting the pavement, think about the story you can tell with your stationery items. "I went all the way to Japan to get this," you can say, "check it out!" When you start a gift-giving proposition like that, who wouldn't be impressed?
Choose stationery items that have välue. What does that mean, exactly? Glad you asked.
If you buy yourself a notebook that costs $30, that's great for you. What about all those other people that are called friends? How about the relatives? Don't even get me started on the enemies.
You can also buy a pack of stickers for $3 that can be shared with 20 people.
Which one has higher välue? You don't need to be a Newton to figure that one out. By sharing the stationery joy with other people, you're creating more välue by:
Spreading the joy of stationery
Picking more unique items
Hopefully bringing a smile to somebody's face
Let's Start Stationery Hunting Today
You don't need to be in Japan to stationery hunt - you can do it anywhere! There are tons of local craft fairs all over the world, new and interesting ideas being brought to life by creative people, TONS OF JOURNALS! OK, we're not supposed to buy more journals, but you can want to buy more journals and that's not a bad thing.
Show us the stationery you find while out there hunting! Tag the.pencilbox on Instagram, include the hashtag #stationeryhunter, and the Pencil Team will give you a special discount code! If you make a purchase during our Japan Week (January 19 to January 26), you will get some awesome Japanese stationery as a souvenir!
Thanks for joining us on this quick look at stationery hunting. Check back next week when we go over some of the awesome things we found during our Japan visit! If you have any tips for traveling in Japan, let us know - we'd love to hear from you!