You may not have noticed yet, but we love stationery products. We went to the Asian Stationery Show in Hong Kong this past October. It was just a big tease.
Some girls shop for luxury brands like Gucci and Chanel, but we go gaga every time we hit the stationery section of the bookstore.
When we were getting ideas together for the next bundle, we saw that lots of people are kind of... intimidated by the term bullet journal. They think of those weekly spreads from feature accounts like this:
And then they're instantly like NOPE.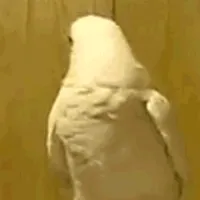 We're here with this awesome bundle to say you can make awesome "bujos" too.
All of the items we chose for this bundle have a purpose - let's take a quick look at them now.
The Journal
The journal we chose in this bundle is like the Swiss army knife of journals. Sturdy, lots of pockets, grid-lined paper - it's the perfect portable companion. The size, A6, fits in your hand for on-the-go notes and will fit into pretty much any bag.
You may not know about the brand Note For, but they're pretty well-respected and we think you're going to love the useful construction of these notebooks.
Stencil
This puppy is like the ninja star of your bujo kit. Whip it out and *BAM* your journal page is covered in designs in no time. Using a stencil is great not only for quickly putting together a list or spread but also for getting ideas on how to structure your page's content.
Sticker Set
So these are probably the best stickers for bujos we've ever seen. Anybody who keeps a journal will find uses for these stickers.
Washi Tapes
Different strokes for different folks, right? We wanted to give you some choice here, so you can go with a fundamental color scheme set of tapes or functional tapes that can be used to establish timelines and dates. 
Personally, we love the ability to roll out a timeline in seconds, but the fundamental colors are great for framing ideas and important sections of your journal.
Memo Pads
The best way to speed things up is to have a template. Writing the same email over and over? Get a template. Making the same cake over and over? Use a recipe, which is just a template of ingredients and steps. Putting together furniture from Ikea? The instruction book is just a template for how to do it best, although you can figure it out yourself for Added Value™.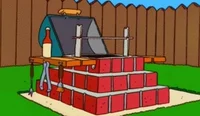 The memo pads are exactly that - a template to speed up the important stuff (using your journal). You can still put love and care into it! Just like that email, cake, or bookshelf, the important part comes in the details.
Kaco Pen
So this pen is technically called the Kaco Green, but we don't want to confuse anybody because the ink is black. When taking into account the pop style of the pen, the EF pen nib, and the simplicity of using the ink cartridges, we feel it's the best fountain pen around.
Dual-Head Highlighters
Sticking with the theme of keeping things quick, the First-Aid Kit includes two dual-head highlighters, delivering four colors in two pens for space saving rainbow creating. OK, half a rainbow, but close enough.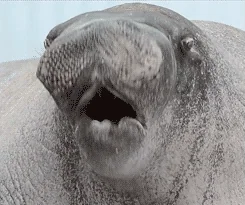 The Bullet Journal First-Aid Kit
So anyway, the Bullet Journal First-Aid Kit is our attempt at making your attempt at bullet journaling easy and instantly gratifying. We want you to start an awesome habit and realize the benefits of keeping a journal.
Pre-order your kit now at a reduced price! Officially available and shipping out November 12!
Start Your Journal With #my100dayjournal
Now that you've seen our new bundle (and hopefully you're foaming at the mouth like our seal friend up there trying to buy it), you can join us for a new social media CHALLENGE! Follow us on Instagram and Facebook to participate in the #my100dayjournal and keep your journal for a consistent, life-changing experience. 
You can read the rules on our Facebook and Instagram pages, but basically, if you stick with the challenge for a little while, we're going to give you one of these awesome stamps FO' FREE, BABY!